2 years after the Haiti earthquake:
Where did all that money go?
Two years ago today a massive earthquake ripped through Haiti shattering thousands of buildings, lives and hearts in just 30 seconds. The response from around the world was immediate and generous: over 3 billion dollars of aid was promised to Haiti. But today Haitians are asking: where did that money go? Indeed, anyone who even visits Haiti today is compelled to ask the same question.

Delegates on a recent SOA Watch delegation to Haiti commented that the earthquake seems to have occurred two months ago rather than two years ago. Hundreds of thousands of Haitians continue to live in tents and earthquake rubble remains omnipresent.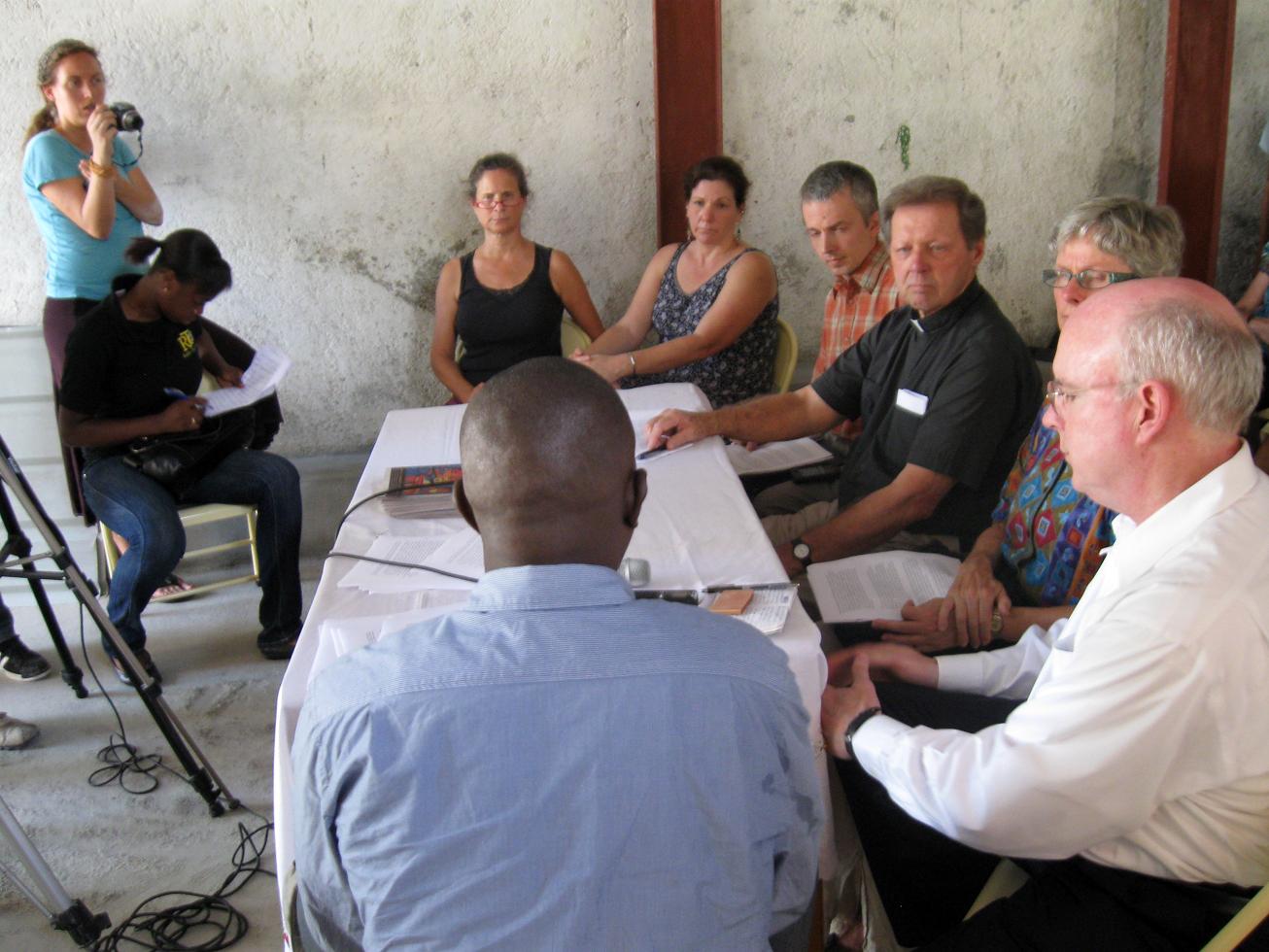 One of the delegation participants, renowned human rights lawyer Bill Quigley, was moved to do more than express dismay. Along with Amber Ramanauskas he began to investigate what really did happen to all that promised money.

The results of their investigations are are stunning. Some highlights:


Only four-tens of one percent went to Haitian NGO's

Just 1 percent went to the government of Haiti

Less than 1 percent of the $412 million in US funds for infrastructure reconstruction have been spent by USAID

The largest single recipient of US earthquake money was the US itself

Thirty three cents of each US dollar for Haiti was used to reimburse the US for sending 5,000 soldiers

The US is not the only country to spend the lion's share of aid money on troops instead of hospitals, food or houses. Currently, the UN pumps $2 million dollars a day to pay for the 11,000-strong military and police force known as MINUSTAH. Far from bringing peace to the land, this "peacekeeping" force has added a new level of pain to Haiti's tragedy.


The recent outbreak of cholera that left another 5,000 dead was introduced, albeit inadvertedly, by MINUSTAH troops. The people of Haiti, with the support of the Bureau des Avocats Internationaux (BAI) and the Institute for Justice and Democracy in Haiti (IJDH) are taking a stand against the tradition of impunity and demanding that the UN provide the water and medical infrastructure necessary to control the cholera epidemic.

Two years ago today there was both unprecedented tragedy on a small island and unprecedented generosity from around the planet. Today there is an enormous disconnect between these two facts. How to bridge this painful gap? According to Quigley and Ramanauskas with a "Haiti First" policy, directing funds to Haitian public and private institutions.

After all - as they note - these are the people who will be solving the problems when the post-earthquake relief money is gone.