Regions and Regional Representatives


At the 2004 annual SOA Watch Strategy Meeting, local SOA Watch groups around the country were divided into twelve regions. In the following months, local groups met and chose people to represent their region's voice on the "SOA Watch Council," the new national decision-making body for SOA Watch.


Below you'll find listed the twelve regions, the states that make up those regions, and the regional representative for each region. We are currently working to place Puerto Rico and the U.S. Virgin Islands in a region, based on input from SOA Watch organizers in those locations.
---
Great Lakes


Minnesota, Illinois, Michigan, Wisconsin, Ohio, Indiana, Kentucky

Ken Crowley: ken(at)witnessforpeace(dot)org or 202-423-3402

Ken lives in Chicago and has been the Council Rep in the Great Lakes Region since late 2010. Prior to joining Witness for Peace in 2004, Ken worked in the area of human rights in Houston, TX, as a volunteer Parent Educator and provided community social support in an inner-city Houston neighborhood. Ken has been involved and active in the movement to close the SOA since the early nineties. In 2003 he completed a six-month sentence at the Beaumont Federal Prison Camp for protesting against the SOA at Fort Benning, Georgia. In 2006, Ken served another six-month sentence at Beaumont on charges of aiding and abetting those who crossed the line (the SOA-37) at Fort Benning in November 2005. Ken is currently the Witness for Peace National Delegations Officer.


For more regional information, visit www.icpj.net and the 8th Day Center for Justice.
---
Northeast
Delaware, half of Pennsylvania, New Jersey
Deirdre Mac Dermott is the Council Rep in the North East region. Deirdre joined the Council in 2004 and lives in Philadelphia, PA. Deirdre is involved in Philly BDS, True Majority, Occupy Philadelphia, Brandywine Peace Community and UFPJ. Deirdre enjoys reading, movies, traveling, and Happy Hour! Her email address is macdermottd(at)gmail(dot)com and her phone number is (215) 601-4805.
---
MidAtlantic
DC, West Virginia, Virginia, Maryland, Western Pennsylvania
---
Midwest
Missouri, Kansas, Nebraska, Iowa, South Dakota, North Dakota, Oklahoma
---
New England
Massachusetts, Rhode Island, New Hampshire, Connecticut, Vermont, Maine

Palmer Legare is a farmer, activist and community organizer from Vermont. In 2002 he served a three-month sentence for protesting against the SOA in Ft. Benning, GA. He has been on the SOAW Council since 2006. He was Lead Organizer for the Alliance to Develop Power and is co-founder of the Guatemala Solidarity Project. He enjoys taking advantage of his frequent height advantage while playing basketball.
His email is: This e-mail address is being protected from spambots. You need JavaScript enabled to view it
---
New York
---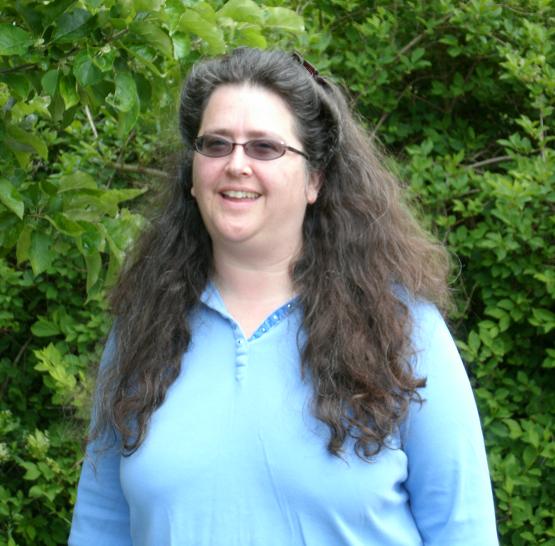 Northwest
Oregon, Washington, Idaho, Montana, Alaska

Kate Speltz: This e-mail address is being protected from spambots. You need JavaScript enabled to view it or 206-632-1523
---
Rockies
Colorado, Wyoming, Utah
---
South
Alabama, Arkansas, Louisiana, Mississippi, Texas
Kenneth Hayes: surfersanta(at)yahoo(dot)com
Ken H. joined the council as Southern Region Rep when the council was initially formed. He lives in Austin, TX. He worked in the information technology industry for over 30 years as a programmer, analyst, system designer, manager and consultant on many projects in diverse organizations. In 2009 he participated in nonviolent direct action at Ft Benning and served 6 months at FCI Ft Worth in 2010.
---
Southeast
North Carolina, South Carolina, Georgia, Florida, Tennessee

Roxana Bendezu
RoxanaBendezu(at)gmail(dot)com
---
Southwest
Arizona, New Mexico
---
West
California, Nevada, Hawai'i, American Samoa, Guam, and the Northern Marianas

Theresa Cameranesi:tmcameranesi(at)gmail(dot)com

Theresa Cameranesi is the Council member representing the Western Region.  Theresa joined the council in 2007 and is active in the SOAW Legislative Working Group. She lives in San Francisco, California.  In San Francisco she also works with the Bay Area Latin America Solidarity Coalition and with St. John of God's Sanctuary Committee.  As a nurse, she has worked in a rural Paraguayan health post for 28 years, and as Nurse Practitioner at several migrant farmworker clinics.on the West Coast.  She speaks, English, Spanish, and Guarani.
email: This e-mail address is being protected from spambots. You need JavaScript enabled to view it
phone: 415-876-1455
---
Mid Atlantic
Virginia, Maryland, DC, West Virginia, half of Pennsylvania
---
Canada
Juan Diego Castro
Juan Diego Castro is the Council Representative in Ontario, Canada.  Juan Diego joined the Council in 2010 and lives in London, Ontario. Juan Diego is National Coordinator of Students United in Representation of Latin America (SURLA), an advocacy organization working to promote Latin American regional integration, social movements, and sustainable development. Juan Diego enjoys cooperating with a number of political and social grass roots organizations, and  backpacking "with a purpose."
Email address: This e-mail address is being protected from spambots. You need JavaScript enabled to view it
Phone number: 519-317-2001
---
Central America

Nicole Sault

Nicole Sault , Ph.D. is the representative from Costa Rica. Since the late 90s she has worked with the Friends Peace Center and other peace and justice groups in Costa Rica, while doing anthropological research and teaching at the University of Costa Rica. She first learned about SOAWatch through her work with indigenous peoples in Mexico, speaking with survivors of torture and other human rights violations, and she later participated in a human rights delegation to Chiapas. Eventually she began attending the November Vigil, where she has organized and presented at workshops on Costa Rica. Her doctorate is in anthropology from UCLA, and her publications include articles on the effects of NAFTA in Mexico, the godmother's role as a mediator, and the repercussions of torture. While in Costa Rica she has organized peace and justice delegations to meet with activists from various organizations so the visitors can learn first-hand about the threats to peace in Costa Rica due to increasing U.S. militarization and the "War on Drugs." In 2012 she was on the Caravan for Peace and Justice with Dignity that came from Mexico and journeyed across the U.S. to 27 cities. Working with amazing people in Latin America has been a great blessing to her and given her hope for the future.

Phone in the U.S.: (650) 989-2148

email: This e-mail address is being protected from spambots. You need JavaScript enabled to view it
---
Council Ex-Officio Members
Pedro Jesus Romero-Menendez. Pedro's email is  This e-mail address is being protected from spambots. You need JavaScript enabled to view it .
Joey King, representing the Veterans for Peace and his email address is: JBKRANGER(at)aol(dot)com. He is a Distinguished Military Graduate from Tennessee Tech University in Cookeville. He graduated from the following Army schools: Airborne, Ranger, Pathfinder, Air Assault, Infantry Officer's Basic Course, Jungle Expert (Panama Canal Zone), and the Infantry Officer's Mortar Platoon Officer's Course. He was served as a paratropper in the 82nd Airborne Division and in Vicenza, Italy. He resigned from the active army in 1987 and later resigned from the Individual Ready Reserves saying, "I am resigning because of a personal conviction that war is an unacceptable means of resolving differences among nations." Since leaving the US Army, he has been active in: Buddhist Peace Fellowship, Truth-in-recruiting in Middle Tennesee, Gandhi-King Conference on Peacemaking, Veterans Day Parade Nashville, Stop the Bombs Oak Ridge TN, SOA Watch. He has participated as an international election observer in El Salvador in 2009 and has contributed to the book "Why Peace" in 2012. He is currently the Chair of Veterans for Peace Middle, Tennesee/Nashville, and on the National Board of Directors for Peace since 2009.

Ray Del Papa, representing SOAW S. Florida and SouthComm Watch. His email address is mrrratpp(at)aol(dot)com.
Ray is 59 years old and lives in North Miami Florida, working as a scale model builder for his 8-5 job. As an activist, he is involved in the SOAW Council, SOA Watch South Florida/ Southcom Watch, Pax Christi Saint Maurice, NLG South Florida. He has been involved with peace and justice events in South Florida since 2002.

Sr. Ceil Roeger, OP is the Council Representative for women religious.  She joined the Council in 2012. She is the Promoter for Justice, Peace and Care of Creation for the Dominican Sisters of Houston.  Some of the issues the Dominican sisters address are the death penalty, immigration, human trafficking, SOA/WHINSEC, anti-war activities, and nuclear disarmament.  Ceil collaborates with other peace activists in Houston addressing these issues.  She organizes trips to Georgia for the Annual SOA Watch Vigil to Close the SOA.  For relaxation she enjoys reading, movies and playing cards. Her email address is croeger(at)domhou(dot)org.

Rebecca Kanner is the Ex-Officio Labor Council Representative, joining the Council in 2012.  Rebecca is one of the coordinators of the SOA Watch labor caucus, working with the UAW SOAW group.  Rebecca first learned about the SOA/WHINSEC in 1996 through her work with Ann Arbor, Michigan's Interfaith Council for Peace & Justice's Latin America Task Force.  She helps organize delegations from Southeast Michigan to both the November vigil and the spring strategy meetings/lobby days.  Rebecca has attended the Columbus, GA vigil every year since 1997, except for 2001 when she was serving her 6-month sentence for crossing the line.  She is a member of SOAW's Legislative Working Group and Legal Collective, in addition to being active in trial support. Her e-mail address is rnmik(at)yahoo(dot)com. Her phone number is (734) 994-5717.

One representative from the DC office
One representative from the Columbus office

Click HERE to read the orientation packet for new council members.