Check back frequently for more confirmed speakers!
Father Roy Bourgeois has spent over four years in US federal prisons for nonviolent protests against the training of Latin American soldiers at Ft. Benning, Georgia. His talks have inspired thousands to take action for social justice. Roy has worked on and helped produce several documentary films, including 1983's "Gods of Metal" about the nuclear arms race and 1995's "School of Assassins." Both films received Academy Award nominations. Fr. Roy was the recipient of the 1997 Pax Christi USA Teacher of Peace Award.
---
Sebastián Patiño , is an active member of  ACOOC, Conscientious Objectors' Collective Action, a Bogotá based group of young people promoting non-violence and freedom of conscience.  A 19 year old Colombian conscientious objector, for whom violence has not been just part of the media and video games: "My entire life, I have witnessed violence, violence through the windows of my house and violence that was projected onto the TV screen. Although I am young and Colombian, I have not been a simple witness; the armed conflict has knocked on my door, always with bad news." For Sebastian, the futility of the war has been clear. "This war 'against drugs and terrorism' has done nothing more than cover the earth with innocent blood. I was about 13 or 14 years old when I understood that I didn't want a helmet nor boots nor to be part of this war in any way."
---
Known for her extensive knowledge of Pakistani politics, women's issues and ethnic conflict, Sahar Shafqat is currently an associate professor at St. Mary's College. After spending a year in Pakistan in 2007-2008, Shafqat became very active in the Pakistani lawyer's movement and is currently working on an analysis of the movement. As a scholar and an activist, Shafqat is deeply concerned with issues of gender equality and LGBT rights. Shafqat has organized in the South Asian LGBT community in the United States and is a member of Action for Progressive Pakistan, an activist group that seeks to bring about progressive change within Pakistan and a more progressive U.S. policy towards the country. Born in Karachi, Shafqat received her Ph.D. in Political Science from Texas A&M University. She's a contributor to Huffington Post and regularly speaks on reframing policy in South Asia and women's rights in Pakistan.
---
Fr. Luis Barrios, Ph.D., is a professor of Psychology, Criminology, Latin American & Latina/o Studies and Ethnic Studies at John Jay College of Criminal Justice-City University of New York. He is also a member of Ph.D. faculties in social/personality psychology at the Graduate Center-City University of New York. Dr. Barrios is co-editor of Otras naciones: Jóvenes, Transnacionalismo y Exclusión (2008-FLACSO); co-editor of Gangs and Society: Alternative Perspective (2003-Columbia University); co-author of the Almighty Latin King & Queen Nation: Street Politics and the Transformation of a New York City Gang (2004-Columbia University), and co-author of Banished to the Homeland: Dominican Deportees and Their Stories of Exile (2011-Columbia University Press). Dr. Barrios is also the author of Josconiando: Dimensiones Sociales y políticas de la espiritualidad (2000-Editorial Aguiar), Pitirreando: De la desesperanza a la esperanza (2004-Editorial Edil) and Coquiando: Meditaciones subversivas para un mundo mejor (2008-Editorial Búho), and other numerous articles. In addition, Fr. Barrios is an Associate Priest at St. Mary's Episcopal Church in West Harlem, Manhattan and the Co-Executive Director of the Interreligious Foundation for Community Organization-IFCO-Pastor for Peace. He is a former prisoner of conscience from the School of the America Watch (SOAW) movement. Dr. Barrios is a community activist, a priest activist, and a faculty activist.
---
Founded by conventions in Los Angeles and Washington, DC in October of 1980, CISPES grew into a powerful national grassroots solidarity organization.  In the 1980′s, we helped prevent a full-scale US invasion of Central America. In the 1990′s, we rejoiced with the Salvadoran people as they celebrated the end of the shooting war and tentatively made the transition to new battlefields of struggle. Today, post-911, CISPES joins the peoples of the world who are struggling against rampant US imperialism, fighting against the US government's wars in Iraq and around the world, while also fighting against the free trade policies of CAFTA, the FTAA, and the WTO
---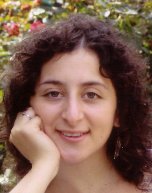 Sociologist and communicator Gabriela Uassouf was born in Buenos Aires, Argentina. Daughter of the neoliberal crisis generated by the dictatorship led by SOA graduates that disappeared 30,000 people (1976-1983), she worked (and continues to collaborate) with the SOA Watch to end the history of militarization of the Americas. Gabriela produced the new documentary of SOA Watch, 'Somos Una America'. Gabriela will be on a East Coast Tour in April 2012 (contact This e-mail address is being protected from spambots. You need JavaScript enabled to view it ) for more information.

---
Alex Main, Senior Associate for International Policy for the Center for Economic and Policy Research. In his work at CEPR, Alexander Main focuses on U.S. foreign policy in Latin America and the Caribbean and regularly engages with U.S. policy makers and civil society groups to inform the public debate.  He is frequently interviewed by media in the U.S. and Latin American and his analyses on U.S. policy in the Americas have been published in a variety of domestic and international media outlets including Foreign Policy, NACLA and the Monde diplomatique.  Prior to CEPR, Alexander spent more than six years in Latin America working as an international relations analyst. He has a degree in history and political science from the Sorbonne University in Paris, France.

---
Colombian lawyer and human rights advocate, since 1997 Claudia Erazo has been active with human rights organizations. She has defended victims of grievous human rights violations before national (civil, criminal, disciplinary and contentious) and international tribunals (Inter-American human rights system) alike, fighting for the recognition of their rights to truth, justice and full reparation.  From 2005 to the present, Claudia Erazo has chiefly represented victims of forced displacement and related crimes, victims who are also often dispossessed of their lands.
---
Kathryn Johnson, a native of Washington State, began her political involvement with the protests against the World Trade Organization in Seattle in 1999, and has been focused on the international impact of US policy since that time. She received her Bachelor of Arts from Fairhaven College with a focus in International Trade and Human Development and her Masters of Public Administration from the Evans School of Public Affairs at the University of Washington. She lived in Guatemala, working with peasant communities fighting for access to land and leading international educational delegations for much of 2007-2010. Currently Kathryn is the Development and Advocacy Coordinator for the Guatemala Human Rights Commission/USA.
---
Alicia Brizuela, a student from Guatemala studying Political Science at the Northern Virginia Community College, is currently an intern at the Guatemalan Human Rights Commission. She was born in New Brunswick, New Jersey, to a Guatemalan mother and Salvadoran father. At the age of five, her family moved to the northern Guatemalan region of Coban, Guatemala, in the department of Alta Verapaz, where she grew up in a small indigenous community called Chajaneb, sharing her childhood  with indigenous children. Alicia learned at a very young age the difference between social classes, not only economic but ethnic as well. She sees her country as a beautiful land, rich in culture and hardworking people, but full of ignorance, violence, impunity and indifference to injustice and human rights. In 2009, Alicia returned to the United States to go to college in order to pursue a career that will allow her to help  improve life for the Guatemalan people as much as is she possibly can.
---
Annie Bird is Co-director of Rights Action in Washington. She was based in Central America for 14 years and works extensively in partnership with community activists and human rights organizations in the region. Since 1995, Rights Action has been funding and working to eliminate the underlying causes of poverty, environmental destruction, repression, racism and impunity in Guatemala and Honduras, as well as in Chiapas (Mexico) and El Salvador.  The Canadian Rights Action Foundation, founded in 1999, is independent from and works in conjunction with Rights Action (USA) that was founded originally in 1983.  Since 1995, Grahame Russell and Annie Bird have been co-directors of Rights Action; Grahame is founder and director of Rights Action (Canada).

---
Lupita Aguila Arteaga is the Executive Director of the Washington, DC-based feminist labor rights organization STITCH. Ms. Aguila Arteaga is a long-time worker rights advocate from Chicago who was first exposed to the unjust working conditions and unfair treatment of workers when her Mexican-immigrant parents, both factory workers, were injured on the job. In Chicago, she worked as a Worker Rights Advocate and Organizer with the Chicago Interfaith Worker Rights Center, now known as ARISE Chicago, a non-profit organization that advocates for worker rights in the Chicagoland area and organizes immigrant workers primarily from Mexico and Poland.  At the workers' center, Ms. Aguila Arteaga also managed the research and development phase of an alternative financial program for low-income and immigrant communities. She later worked as the Program Coordinator for the US Labor Education in the Americas Project (USLEAP), a Chicago-based Latin America labor rights and solidarity organization working with unions and worker rights' organizations in Mexico, Central America, and Colombia. Ms. Aguila Arteaga was also a member of the Restaurant Opportunities Center (ROC) in Chicago and currently volunteers as an English as a Second Language (ESL) instructor for day laborers with Jobs with Justice DC. STITCH supports women workers in their efforts to plan and carryout organizing campaigns in Central America and the United States. Through a feminist perspective, STITCH sustains new and existing unions by offering leadership development workshops, trainings and exchanges that increase skills and build ties of understanding among women workers and activists.

---
Adwoa Masozi is the office manager and internship coordinator at the Institute for Policy Studies, a prominent Washington progressive think-tank. She has been an organizer since the age of 9 when she started a food program feeding the homeless in the cities of East Orange and Newark, NJ. Since then, she has been active in NJ groups like People's Organization for Progress and NJ Peace Action. Currently, she's a member of Supporting Prisoners and Acting for Radical Change (SPARC) and EMPOWER DC.




---
Eugene Puryear is an activist based out of Washington D.C., and a recent graduate of Howard University. In close to a decade of social justice activism he has been deeply involved in the Anti-Imperialist movement, helping to organize some of the largest demonstrations against the Iraq War. Mr. Puryear served as a key organizer of the first demonstration outside of Jena in support of the Jena 6 at Howard University, and was integrally involved in the Sept 20th mass demonstration in Jena. He was the 2008 Vice-Presidential candidate of the Party for Socialism and Liberation, and serves on the editorial board of Liberation newspaper. A collection of his writings can be found at www.Liberationnews.org.
---
Adrienne Pine's research begins in Honduras, and employs a vertical slice approach to analyze the mechanisms supporting empire and the daily usurpations of democracy there and in the United States. She examines the non-profit industrial complex, the militarized and corporatized academy, diverse actors and institutions in the U.S. and Honduran governments, and the Honduran resistance movement in order to better understand how structures of violence prevent democratic processes from taking hold. Pine has been described as "a one-woman wrecking crew against the golpistas in Honduras and their handlers, paymasters, apologists and lackeys in DC" and sees militant anthropology as a key factor in overthrowing the corporatocracy. She is based in Washington, DC, where she learns from and teaches anthropology to the fabulous students at American University.

---
David Vine is assistant professor of anthropology at American University, in Washington, DC. He is the author of Island of Shame: The Secret History of the U.S. Military Base on Diego Garcia (Princeton University Press, 2009), and the co-author, with the Network of Concerned Anthropologists, of the Counter-Counterinsurgency Manual, or Notes on Demilitarizing American Society (Prickly Paradigm Press, 2009). His other writing has appeared in The New York Times, the Washington Post, the Guardian (London), Mother Jones, Huffington Post, Chronicle of Higher Education, International Migration, and Human Rights Brief, among others.  Island of Shame exposes the history of the U.S. military base on the Indian Ocean island Diego Garcia and the expulsion of its indigenous people. David is now working on a new book about the global network of U.S. military bases overseas. In addition to more than a decade of research about Diego Garcia and U.S. bases abroad, he has conducted research about gentrification in Brooklyn, NY, environmental refugees, homelessness and mental illness, and DC-area basketball. For more information and links to David's writing, see www.davidvine.net.

---
Emily Tucker is the Director of Policy and Advocacy at Detention Watch Network, a national coalition fighting back against abuses in the detention and deportation systems. Her main area of expertise is the intersection of criminal law and policy with immigration law and policy. Before joining DWN Emily worked or interned with a variety of social justice organizations, including the Southern Poverty Law Center, the New England Innocence Project, and Penal Reform International. She also completed a clinical fellowship with the Lowenstein Human Rights Project at Yale Law School. Emily was a contributing author for the Encyclopedia of Islam in the United States (Greenwood Press, 2007). She has a JD from Boston University, a Masters in Theological Studies from Harvard University, and a B.A. from McGill University.
---
Marysol Elvira Gallego was born in Tucson, Arizona. She is a Freshman at Tucson Magnet High School and is very involved with sports.  She campaigned for President Obama & Congressman Raul Grijalva from Tucson, AZ - Campaigned and Canvassed for most City Elected Officials such as Council Member Regina Romero who was the first City Official to stand up against Governor Brewer and SB1070.   She is very involved with her Community and also marches for the Cesar Chavez Coalition March and Rally, and for the May 1st Coalition, and does as much volunteering as she possibly can.  She loves to travel and enjoys riding her Quad in Rocky Point, Sonora/Puerto Peñaco, Sonora.  Spending time with her family is one of her favorite things to do, as well as her studies, which are another important passion of hers.
---
Patricia Montes is the Executive Director of Centro Presente an organization that defends the rights of the Latin American immigrant community of Massachusetts. An immigrant from Honduras, Patricia received her degree in Journalism from the National University of Honduras (UNAH). She worked in the fields of communications and public relations before immigrating to the United States in 2003.  She serves on the Executive Board of the National Alliance of Latin American and Caribbean Communities (NALACC), and is a board member of The Boston Women's Fund and the Women's Pipeline for Change, a group that is trying to build a sustainable infrastructure to support progressive women of color as they enter, navigate and move up the pipeline to political leadership.
---
Nicole Sault, Anthropologist with field experience in Mexico, Costa Rica, and Peru. A member of the SOAW Council and the Centro de Amigos Para la Paz, in Costa Rica.
---
April 15 - Benefit Concert to Close the SOA - Washington, DC
Colleen Kattau is Associate Professor of Spanish at SUNY College at Cortland.  She received her Ph.D. in Spanish Language and Culture from Syracuse University. She has published articles on the work of Isabel Allende, Julia de Burgos the Latin American New Song, song in social movements, and the CNY- Cajibio, Colombia Sister-City Partnership.  Among her publications include first time translations of articles by Diego Rivera in Diego Rivera as Epic Modernist.  Colleen also teaches Introductory Courses in Women's Studies.  Aside from her academic activities, she is an activist singer/songwriter of Nueva canción or New Song, and has recorded several CDs, one of which is "Sing it Down" a benefit CD that is part of the movement to close the US Army School of the Americas/WHISC.  She has co-created multimedia presentations on art and activism,   For several years she facilitated the Jolie Rickman Spanish Camp for Activists, an alternative Fourth of July Spanish immersion weekend held at CommonPlace Land Trust in Truxton, NY  to benefit Latin American solidarity organizations CUSLAR and CISPES.  She is an avid organic gardener.
---
Fronted by MC's Rodstarz and MC/Producer G1, Rebel Diaz shows us the true global power of Hip Hop. After first performing at an immigrant rights march in New York City in 2006 in front of a half million people, the bilingual duo has taken the international community by storm with their explosive live shows. With influences ranging from Dirty South bounce to South American folk, Rebel Diaz combines classic boom bap tradition with Hip Hop's global impact. The group's versatility has allowed for them to share the stage with the likes of Common, Mos Def, and Public Enemy, while feeling right at home with acts like Rage Against the Machine, and Mala Rodriguez. Recent tours in Spain, Germany,Guatemala, Venezuela, and Chile, have only solidified their international appeal.

With roots in Chicago and now based in the South Bronx, NY, Rebel Diaz has also piqued the interest of the academic community with their poignant social commentary and energetic performances. They have spent the last four years visiting dozens of colleges and universities, facilitating workshops, speaking on panels, and performing at national conferences. Building on this growing network of positive young people in Hip Hop, the group recently opened a community arts center in the South Bronx, the Rebel Diaz Arts Collective.

On the heals of their critically acclaimed Otro Guerrillero mixtape series, Rebel Diaz will soon be releasing their debut album, The Radical Dilemma.
---
Son Cosita Seria plays traditional son jarocho from southern Veracruz in Mexico.